Official TPU case for the Nothing phone (1) leaks
The unique design of the Nothing phone (1) is one of its main selling points – would you cover it up with a case? Images of an official TPU case were posted by leakster Ishan Agarwal, they show what kind of first-party protection will be available for the phone.
The case is semitransparent, so the design is still visible. And just as importantly, the so-called Glyph Interface lights, i.e. the LED strips on the back, can still serve their function as notification lights, charge indicators and so on.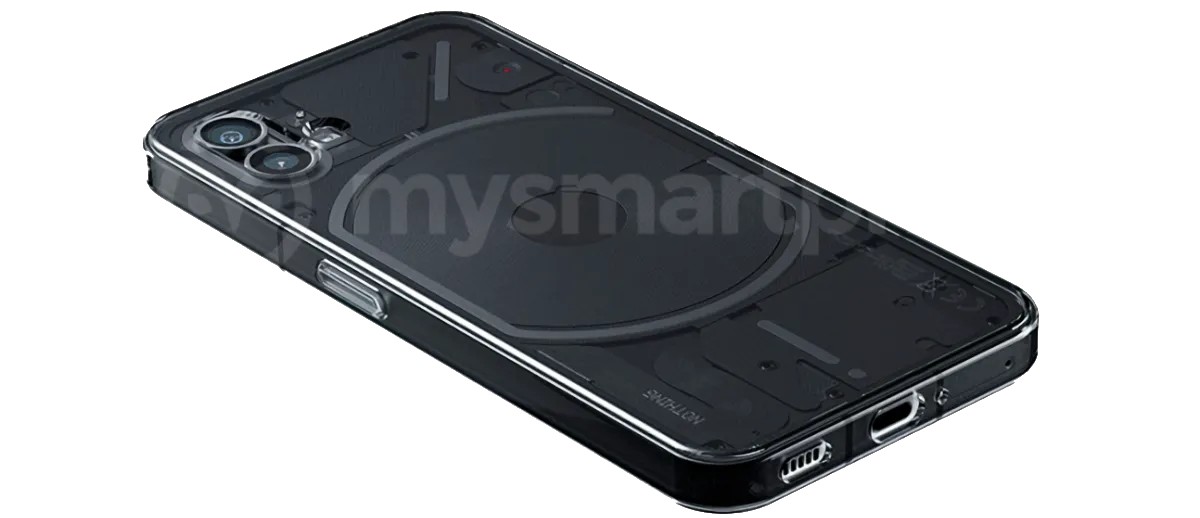 From what we've seen so far, we know that the Nothing phone (1) will be available in White and Black. The pictured case is black, but there will could be a white or transparent option as well.
It hasn't been properly confirmed yet, but the phone (1) retail package will probably skip the charger. Will the TPU case be included? It's possible, though this is likely a region-dependent thing. We will know more on July 12 when Nothing finally reveals the phone in full.