Benefits of Sportsbetting with Crypto
Given the fact that almost all of the betting today is done digitally through online sportsbooks, it only makes sense to use digital cash. Cryptocurrency is by far the most convenient and fitting currency to use when you place bets online. 
Here are some of the biggest benefits traditional payment methods cannot offer.
Security and Privacy
The most relevant and impactful change that crypto brings to sports betting is the safety of the blockchain. Security should always be your number one concern as losing sensitive information could lead to you losing your entire bankroll. The concepts behind blockchain technology make it a much better option compared to the traditional online payment methods.
Furthermore, betting on crypto sites lets you keep more of your private data to yourself. You can open a crypto gambling wallet or a Web 3.0 betting account without ever disclosing your name, address, or even email. This ensures your sensitive information won't be leaked!
Better Bonuses
iGamers are not the only ones who love using crypto. The sports betting industry itself loves it too and it actually encourages you to gamble with digital currencies. That much is obvious when you take a look at all the bonuses that are available to the cryptocurrency players in online casinos. 
You can get significantly larger welcome bonuses at crypto betting sites than at traditional sites. Furthermore, crypto itself is extremely volatile and you can easily get an extra bonus, simply from the price fluctuation, if you time your entry at the right point.
Lighting Fast Transaction Speeds
Another iconic perk crypto offers are its reliable and fast transactions. Unlike regular bank transfers, blockchain transactions follow a peer-to-peer protocol. This means that you directly send and receive money without a need for a 3rd party.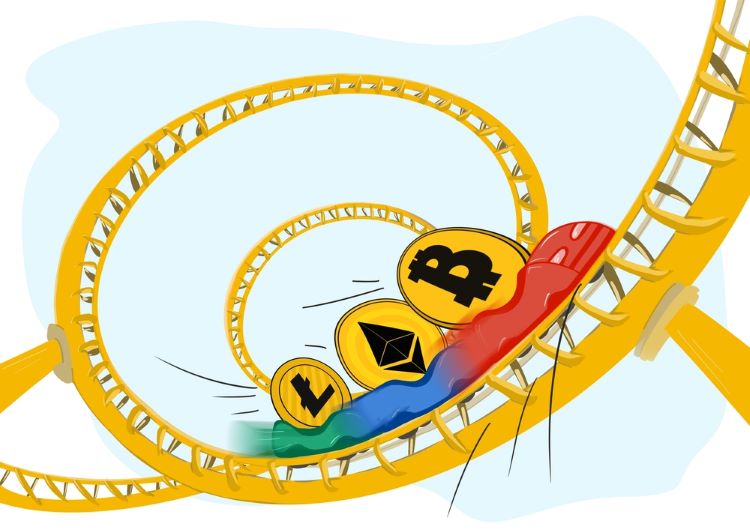 Transactions will thus keep executing successfully no matter the circumstances. No maintenance downtimes or lengthy verifications which often get your requests rejected or "stuck". 
The protocol is also what allows the transactions to be extremely swift. On the Binance Smart Chain, for example, new blocks are created every 3 seconds! Any transaction you make will be nearly instantaneous. Furthermore, your transfer fees shouldn't cost more than just a few cents.
Better Gambling Limits
Most of the regular online betting sites have all sorts of bogus limits. They limit how much you can withdraw, deposit, or even win. These kinds of limitations simply do not exist on cryptocurrency betting sites. You are free to deposit and withdraw however much you like. And regarding your winnings, on the contrary, they actually reward you for winning. 
Access To Decentralized Betting Applications (dApps)
Another great side effect of using crypto is that now you have access to even more unique prediction markets. Specifically, the decentralized betting platforms.
These sites offer a betting service that almost completely eliminates the middleman. Although the experience is pretty much the same as traditional sportsbooks or cryptocurrency sports betting sites, the inner workings are completely different.
For average punters, this might not mean much but for experienced and more demanding sports bettors it's a complete game changer. This is because decentralized sports betting exchanges utilize smart contracts. 
These are special protocols that, once written, cannot be controlled, not even by the operators. In this manner, the middleman is removed, no commissions are charged, and you play against another player with "true odds" rather than the house itself.
No Real Risk
For the average person, the first thing that comes to mind with cryptocurrencies is price volatility. Most people are scared of using cryptocurrencies due to their high price fluctuation. However, cryptocurrencies are actually much safer than you'd think. This is because of stablecoins like USDT or USDC.
These are special kinds of currency that have their value pegged to the US dollar or other real-world currencies. In this way, your money is just as volatile as fiat itself, but you are still reaping the benefits of blockchain technology.
Conclusion 
Crypto sports betting offers customers a seamless betting experience that is safe and accessible. Because of their flexibility, accuracy, and security, cryptocurrencies are in a league of their own when it comes to sports betting. By enhancing bettor trust and increasing promotional opportunities, cryptocurrencies significantly expand the sportsbook market and create a much more beneficial environment for its users.