Asus ROG Phone 6 renders reveal design and accessories
Asus will launch the ROG (Republic of Gamers) Phone 6 on July 5, and we expect it to be one of the first devices with a Snapdragon 8+ Gen 1 chipset on the market. We already saw the design on TENAA, but today a new leak essentially confirmed it. It also gave us a sneak peek of the new AeroActive cooler and a protective case that neatly wraps around the camera.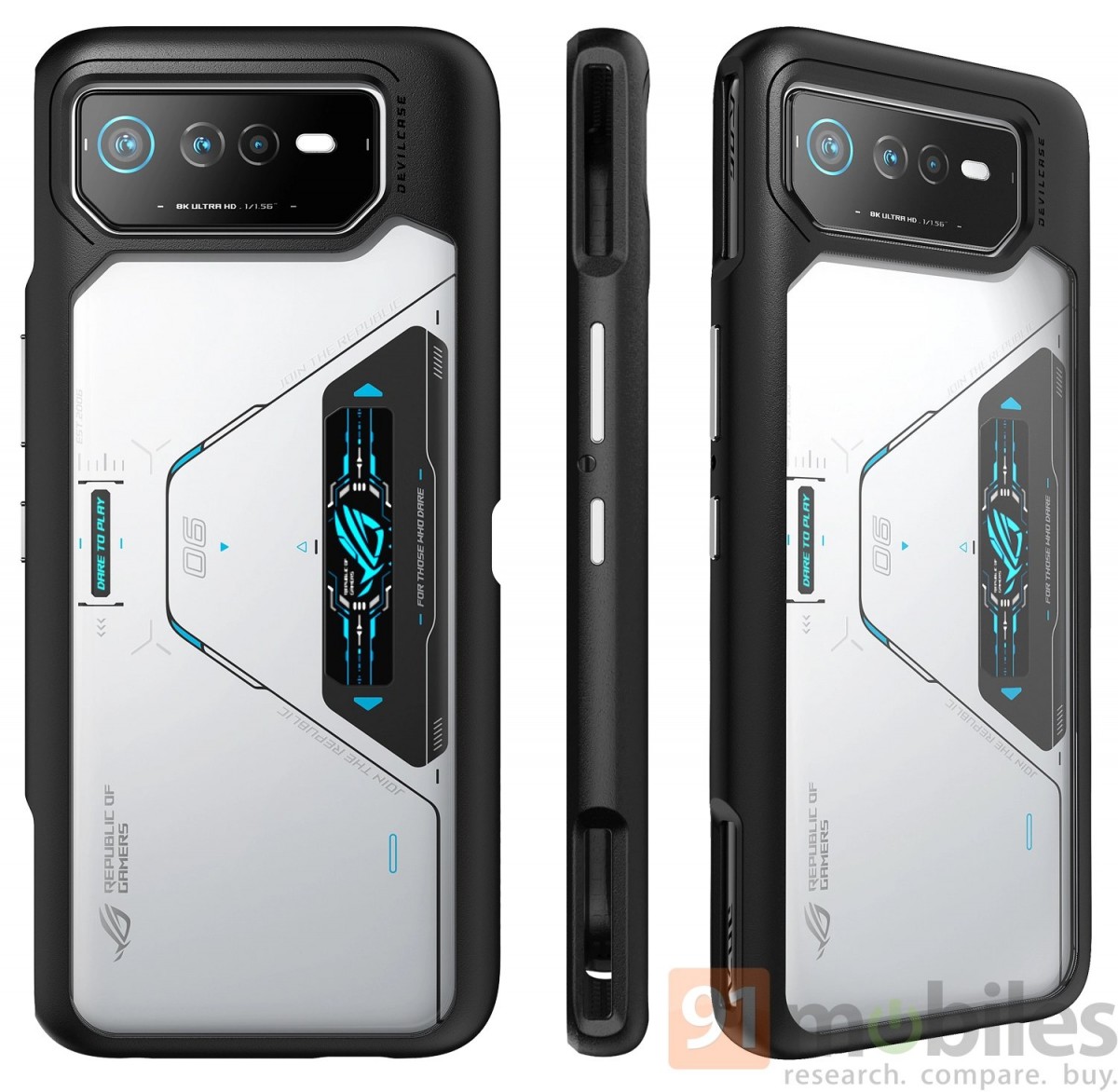 The phone will once again stick to its ideology of no notches or punch holes – the top bezel is thick and has room for the front-facing camera. It is also strategically placed to prevent unwanted clicks that might happen if the screen was all the way to the top/bottom side.
The left-hand side has a USB port and the SIM slot, while the right which will be the top side during heated gaming sessions has shoulder triggers. The camera setup consists of three shooters and a single LED flash, but this feature is rarely used by people who want to be active on the gaming scene.
There are more important features on this phone, including the extra keys on the back that come with the AeroActive cooler. The accessory is a lot more different than the predecessor that was designated to the ROG Phone 5 and 5s series but retains the most important feature – two clickable buttons on both sides of the fan.
The protective case has plenty of buttons uncovered, as well as the back panel, so we assume it is there for better grip during gaming and not protecting the ROG Phone 6 at all costs.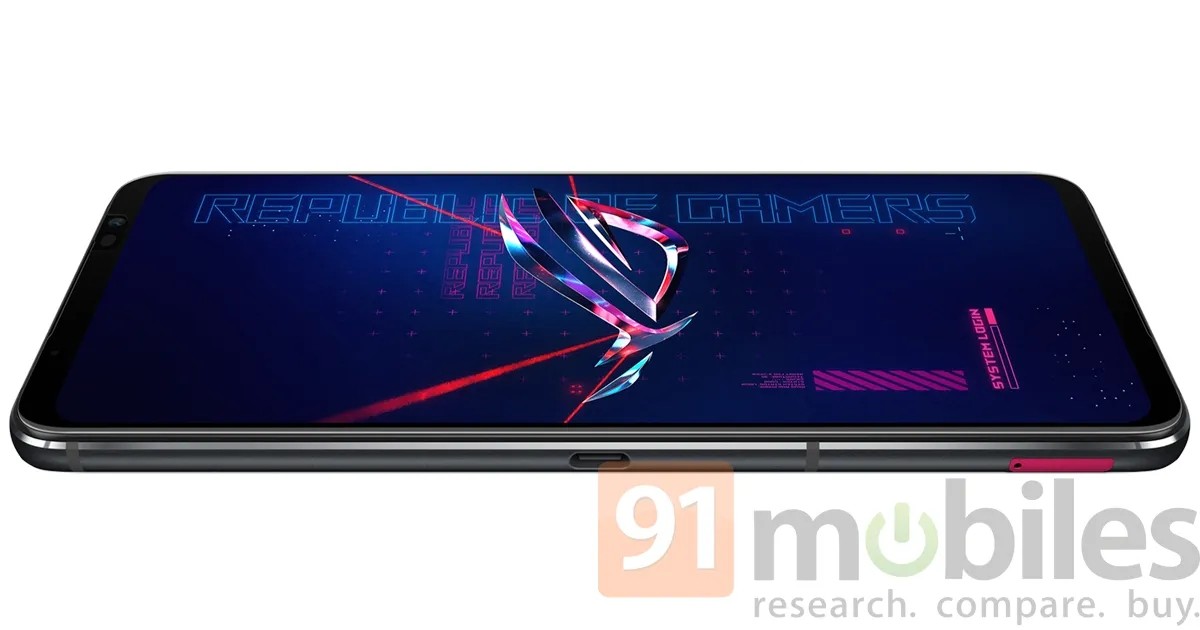 The chipset might be confirmed but we are yet to learn anything else about the Asus ROG Phone 6 before the official launch on July 5, including answers to the questions of whether the fast-charging would get even faster and the battery even bigger, or at least more durable.